About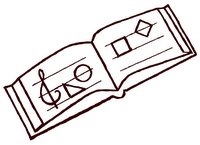 SDFaSoLa is a social singing group of the Sacred Harp tradition.
We use the book published by the Sacred Harp Publishing Company.
Reach out to find when the next singing may be while we are still figuring out a regular schedule.
Colophon
sdfasola.org is operated by Vincent Grato Site made with the Hugo Framework, deployed with AWS Amplify and set in the notrack theme.